We have a NEW HOME! Check out our new site at Christian-Homemaking.com We think you'll really like it!
The Christian wife's source for homemaking, organizing, finances and budgets, hospitality, family fun activities, raising kids, marriage, spiritual guidance, and much, much more.

Whether you stay at home or work outside the home, have children or don't have children, there is something for every married woman at Wives of Excellence. Come see our new home.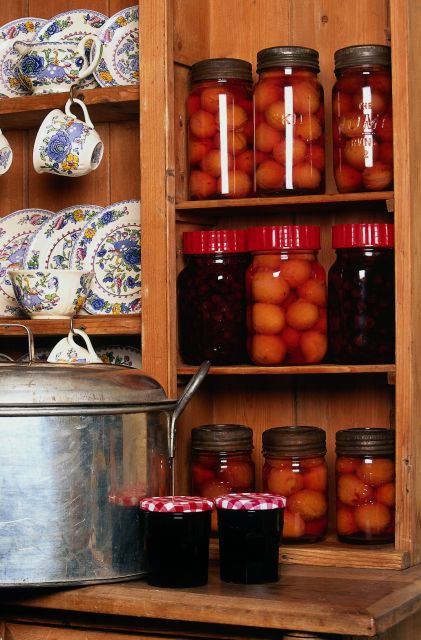 Subscribe to the Wives of Excellence Newsletter. It's FREE!
Click to subscribe to wivesofexcellence
Our Thinking versus God's Promises

"It's impossible"
All things are possible (Luke 18:27)

"I'm too tired"
I will give you rest (Matthew 11:28-30)

"Nobody really loves me"
I love you (John 3:16 & John 13:34)

"I can't go on"
My grace is sufficient (II Corinthians 12:9 & Psalm 91:15)

"I can't figure things out"
I will direct your steps (Proverbs 3:5-6)

"I can't do it"
You can do all things (Phillipians 4:13)

"I'm not able"
I am able (II Corinthians 9:8)

"It's not worth it"
It will be worth it (Romans 8:28)

"I can't forgive myself"
I forgive you (I John 1:9 & Romans 8:1)

"I can't manage"
I will supply all your needs (Phillipians 4:19)

"I'm afraid"
I have not given you a spirit of fear (II Timothy 1:7)

"I'm always worried and frustrated"
Cast all your cares on Me (I Peter 5:7)

"I don't have enough faith"
I've given everyone a measure of faith (Romans 12:3)

"I'm not smart enough"
I give you wisdom (I Corinthians 1:30)

"I feel all alone"
I will never leave you or forsake you (Hebrews 13:5)